Postcards by Creative : Theyyam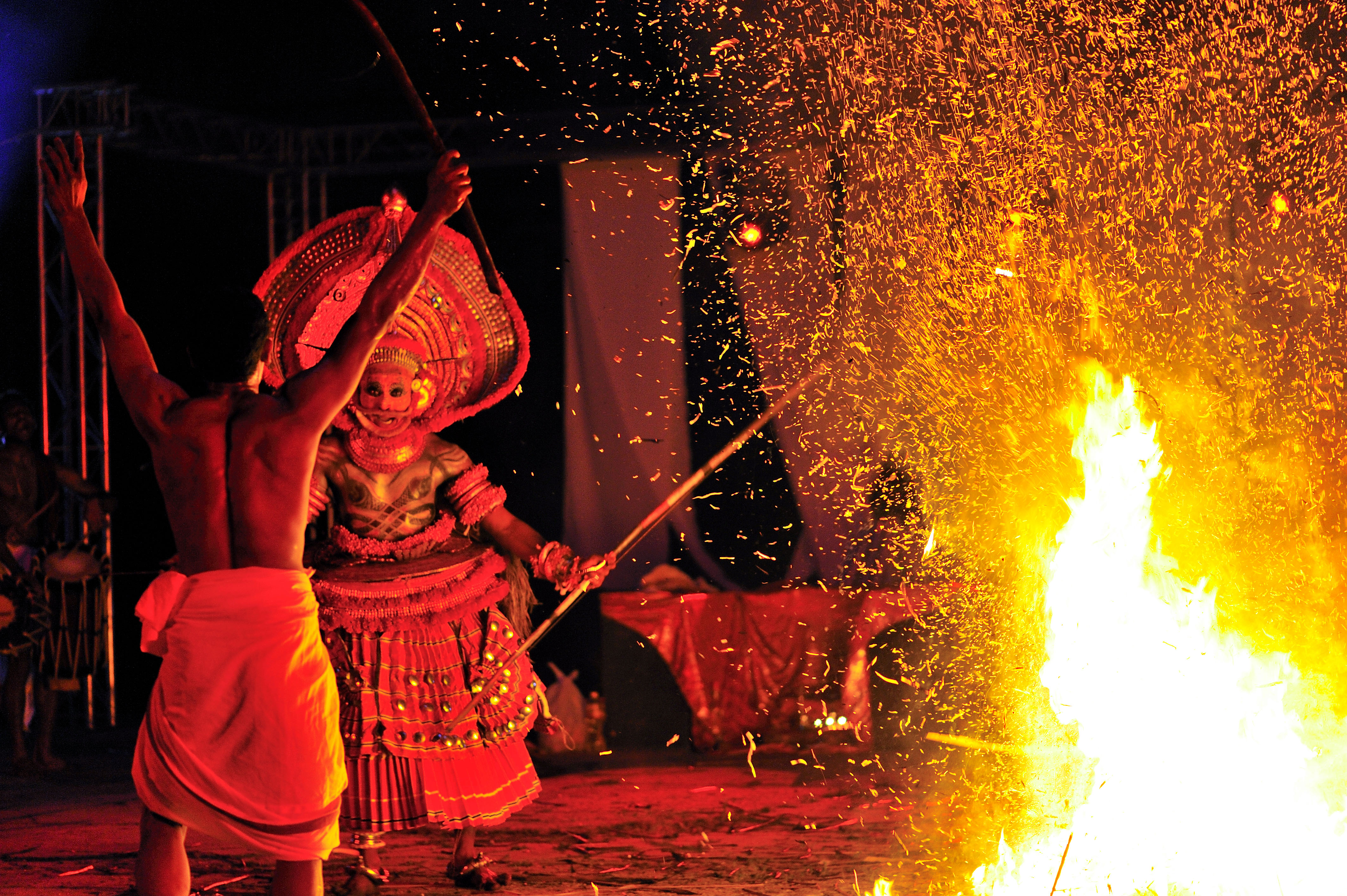 'Theyyam'
The Ancient Art of Storytelling
Legends and myths come alive in this ritual dance form of South India. Using dance, mime and music, Theyyam tells the stories of ancient tribal gods and heroes. The ritualistic dancing is believed to impersonate the metaphysical thoughts and expressions of immortal souls through a mortal body.
As one of the oldest art forms of the region, its roots are believed to date back thousands of years, even predating Hinduism. Performers wear colourful costumes and elaborate make-up to represent ancient gods and their powers. The awe-inspiring performances include over 400 different styles of dance, invocations and rites.
Take a look at this experience – http://bit.ly/2MrvBXx
 Where to experience Theyyam?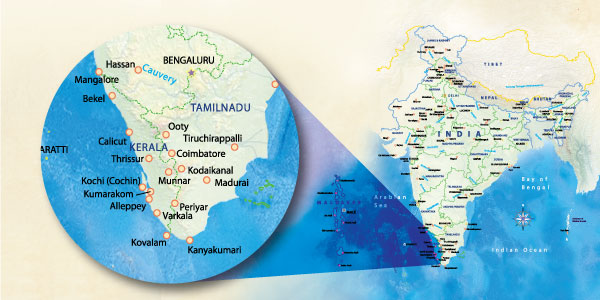 Theyyam is usually performed early in the morning or late evening, during the festival time that runs from December to April. You can experience the art in certain temples of North Kerala, mainly in the Malabar region and Kannur, a popular choice amongst travellers, art enthusiasts and photographers. Since this isn't a scheduled performance, timings are prone to change, and seating is seldom available. For more information about this experience,  contact our experts.
Theyyam by Creative
Experience Theyyam on a trip through Kannur with a special preview of the performers and preparations behind this fascinating art form. Follow it up with a visit to one of the many coffee and spice plantations of the region. Or continue your sojourn through time at the ancient Edakkal caves that feature rock carvings dating back to the Stone Age!
Sample Itinerary:
Day 1: Arrive in Mangalore and drive down to the nearby coastal town of Bekal for overnight stay.
Day 2: Drive down to Kannur and visit village temples and traditional ancestral Hindu homes where Theyyam is performed. See how the beautiful and elaborate costumes of Theyyam are prepared.
Day 3: Spend the day relaxing on the beach. In the evening, interact with make-up artists and costume designers to dive deeper into the rituals of Theyyam, before heading for yet another captivating evening of performances.
Day 4: Drive down to the pristine beauty of the Wayanad region, known for its remote landscapes and the intoxicating smell of coffee in the air!
Day 5: Visit a local spice and coffee/ tea plantation, before heading down to the mysterious Edakkal caves to witness ancient rock carvings that have fascinated archaeologists for years!
Day 6: Drive down to Calicut to board the Jan Shatabdi Express, which traverses the lush green landscapes of Kerala to reach Kochi by the evening.
Day 7: Explore the sights and sounds of Kochi and enjoy authentic regional food for lunch. Your hosts will whip up a scrumptious meal at their home for you, while offering tips on Keralan cooking.
Day 8: After breakfast, we will drive you back to the airport for your flight.
Optional: You can also opt to extend your trip from Kochi to the backwaters in Alleppey; cruise through the serene landscape in a house boat and relax at the end on the pristine beaches of Kovalam.
Postcards by Creative is a special series that captures some of the most fascinating, spellbinding and little-known experiences from the subcontinent; and how you can experience them on your next trip to the region.
To learn more about this or any other experience for your travellers, contact us. 
BLOG ARCHIVE
September 2018 +-
August 2018 +-
CATEGORIES