Dear

Industry Colleagues
For eleven years, "Creatively Yours" has been going out to over 30,000 travel industry professionals around the world with the objective to keep you informed of the happenings in the world of Incredible India and its neighbours.

October has been a fabulously proud month for Team Creative. On October 17th at a glittering award ceremony in Vietnam, we were honoured by the global travel industry with 3 World Travel Awards – 2016 India's Leading Destination Management Company; 2016 India's Leading Luxury Travel Agency and new for this year - 2016 India's Leading Experiential Holiday Company.

We are very proud of the men and women who work for us who have one simple goal – to showcase the best of the best of the Indian sub-continent to guests from all over the world.
Thank you for everyone who voted for us. We are humbled and honoured…

You can read more about these below.

As a company, we are many things to many people. Some like us for our work in the premium travel market, others for our work on incentives. Some appreciate our handling of difficult clients while others our simplicity and grace. But the one common thread that holds us together is our heritage, our ideals and the foundations on which we stand that we are so very proud of......

What our team has achieved is due to its hard work and dedicated focus on bringing our partners the best the Indian sub-continent has to offer. We may be a company, we may have our corporate policies & strategies, but at the end of the day we are one thing that will never change.....we are a family. A family of the Kohlis, a family of our employees, a family of our partners & well wishers around the world.

We are what we are today because of the support of all of you. We dedicate this issue of "Creatively Yours" to you, whether you work with us or not, for we all have one thing in common, we work in an industry that is driven with a passion to creating memories and spreading smiles.
Take care,
Rajeev Kohli
Joint Managing Director
Where You Can Find Us Next



Special News
October 17 2016
2016 India's Leading Destination Management Company - Creative Travel
2016 India's Leading Luxury Travel Agency - Creative Travel
2016 India's Leading Experiential Holiday Company - JungleSutra Wildlife Journeys
Creative Travel is proud to share some special news.

On October 16, at a glittering presentation at the World Travel Awards Asia & Australasia 2016 Gala Ceremony in Vietnam, Creative Travel is proud to have been awarded as "India's Leading Destination Management Company" (our 6th win) and "India's Leading Luxury Travel Agency" (our 3rd win) and "India's Leading Experiential Holiday Company", which was awarded for the first time, for our specialist division JungleSutra Wildlife Journeys.
What People Say About Us
It was an unforgettable journey. Mr. Mohiddin did an exceptional job, we also did some last minute changes as advised by our guide, and the decision to follow him was the best decision we took. The services of everyone throughout the trip exceeded our expectations, the staff was very friendly and customer oriented. We would definitely recommend the journey to our family and friends.

Regards
Merkel Ludwig
Emporium Travel Germany
Festival News
​

Diwali - 30th October 2016

Colourful Diwali also known as the "festival of lights", is an ancient Hindu festival which spiritually signifies the return of Lord Ram, after his fourteen-year exile.
News From The Jungle
Sunderbans
The Sundarbans covers 10,000 sq. km of land and water in the Ganges and Brahmaputra delta. A UNESCO World Heritage Site - It contains the world's largest mangrove forests and one of the most biologically productive of all natural ecosystems.
Destination News
Gangtok awarded the Cleanest Tourism Destination; 4 things not to miss when you are there
The Ministry of Tourism has named Gangtok the Cleanest Tourism Destination in India. Here are a few things you must do when you travel to the place.


Telangana's Bathukamma Festival Enters Guinness Book Of World Records
Telangana state festival 'Bathukamma' today entered the Guinness Book of World Records as 9,292 women participated in the ceremony at LB Stadium that was also attended by Tennis star Sania Mirza here.
Hotel News
The Oberoi Sukhvilas Chandigarh
Delhi-based Oberoi Hotels and Resorts will open its 13th Indian property later this year, located in North India's Chandigarh. The Oberoi Sukhvilas is the 21st addition to the group's global portfolio.
Marriott overtakes Taj to become India's largest hotel chain post Starwood merger
Taj Hotels Resorts & Palaces and Paranjape Schemes (Construction) have announced the opening of The Gateway Hotel Hinjawadi Pune.
W Hotels eyes its first property in India in November

W Hotels Worldwide plans to open its first hotel in India, W Goa, in early November, as it seeks to expand its global portfolio to 75 properties by 2020.
India's Svatma hotel, the new boutique gateway to Tamil Nadu's temples and palaces
SVATMA, a restored traditional century-old family mansion in Tanjavur opens as a new 38-room boutique hotel for the winter season.
Taj Hotels Resorts & Palaces launches Taj Bangalore
As per a report in The Times of India, Taj Hotels Resorts and Palaces recently celebrated the launch of Taj Bangalore -the latest addition to the brand's luxury hotels portfolio and the sixth group hotel in the `Garden City'.
Aviation News
Vistara launches Delhi-Port Blair service
Jet Airways, India's premier international airline, will upgrade its daily flights between Delhi and Singapore to an Airbus A330 aircraft, effective November 25, 2015.
Air India to increase flights to Australia
Air India will introduce three more flights on the Australia-India air route next year, increasing the frequency to 10 flights per week after receiving an overwhelming response.
Singapore's budget airline Scoot Airways launches Jaipur service; adds third city in 4 months
With India attracting several foreign airlines in recent years following the relaxation in FDI (foreign direct investment) rules, Singapore-based low-cost airline, Scoot Airways has been steadily testing waters in the country's growing domestic aviation space.
Recipe of the Month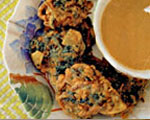 Dal Makhani
Connect with Us
Contact Us
Creative Plaza, Nanakpura, Moti Bagh, New Delhi 110021. India.
Tel:

24679192, 26872257-58-59, 26114281
Fax:

+91-11-26885886 / 26889764
USA Fax:

+1-646-349-1614
Europe Fax:

+44-20-7681-1242
This is a formatted HTML email. If you receive it in a unreadable / garbled form, please let us know. To keep the message size low, some images are linked to the internet and would show only when you are on-line. If you would like to be removed from this mailing, please follow instructions at the bottom. This mailing is going out to individuals we have met over the years or to people whose names have been obtained from various lists provided to us by various trade shows. We do not mean to be intrusive to anyone.