Dear Industry Colleagues
Welcome to our first edition of 2017 of our award winning 'Creatively Yours'. Everyone has expectations that 2017 will bring in a lot more happiness and optimism than the complicated year that has gone by. All we know for sure that each year paves the way to some new hopes and new promises. Lord Buddha said

"Every morning we are born again. What we do today is what matters most."

We wish for 2017 to be a year of many happy starts for one and all.

For us in the Creative Travel family, 2017 brings in our 40th year of being amongst India's most respected and largest family owned DMC. This is a milestone we are so proud of. In the next few weeks we will move into our new home, a 50,000+ sq.ft space for work and play for the over 150 dedicated professionals who make up the Creative family. With more work space, more meeting space, more relaxation space, 60,000 feet of green vertical walls, a barista and cafeteria, this three-year project is almost at its end and we are very excited. 2016 was also another record breaking year when it came to winning global accolades. Creative Travel was proud to have been awarded as "India's Leading Destination Management Company" (our 6th) and "India's Leading Luxury Travel Agency" (our 3rd) and the first "India's Most Experiential Holiday Company" for our team at JungleSutra Wildlife Journeys at the 2016 World Travel Awards Ceremony.

The last two months of 2016 also saw a major upheaval when the Indian government demonetized two of our currency notes. That threw the entire banking system out of synch as the Rs 500 and Rs 1000 notes, which were affected, constituted 85% of the nation's currency in circulation. The move was an attempt to do a strategic strike against hoarding in the black money / parallel economy. This is an anti-tax evasion strategy. There has been no currency devaluation or affect to the position of the economy. It's simply a physical note swap of only these two bills. We need to point out that India is essentially a cash driven economy and the government has been working towards bringing more under the electronic transaction systems (credit cards, wire transfers etc) as that allows for better tracking and tax controls.

We're happy to report that things are more or less back to normal and we have moved on with new bills in circulation. The temporary limits of weekly withdrawals from ATMs has also been increased and we expect that in the next few weeks things will be back where they were before. Apart from a few bruised egos and many inconvenienced citizens and travellers, we have moved on to other discussions.

The Indian tourism industry was hit by a major jolt a week ago when the Finance Ministry announced a doubling of service taxes on tourism. More on that is below.

Many in the world entered 2017 with uncertainties and concerns. Many were worried on what lies ahead of us. One can get consumed by looking backwards to what happened in the past. One can spend endless hours in pondering of what should have been. But we Indians don't believe in looking back. As a nation fascinated by what the stars and the moon hold for our future, we remain positive that tomorrow will always be better than yesterday. That is the Indian way of taking on life. If there is one thing history has shown, out of every adversity the world has always emerged stronger, smarter and better. We wish one and all the confidence, the strength and the perseverance to take on the new year with gusto and smiles on your face.

We look forward to showcasing in this new year some of the most amazing experiences across this region to our guests and partners form all over the world.
Take care,
Rajeev Kohli
Joint Managing Director
Where You Can Find Us Next

Special News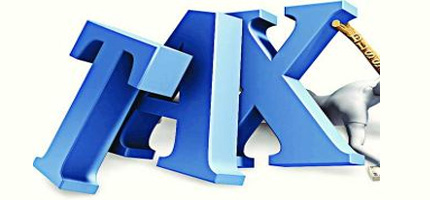 Taxes on Tourism increased
Effective January 22, 2017, service taxes on all tourism products have been increased form the 4.5% rate to 9%. This was a move announced with just 5 days notice and was done that has sent shock waves through the entire Indian tourism industry. The Indian travel industry is already the most heavily taxed in the region and that has a serious impact on our competitiveness as a destination.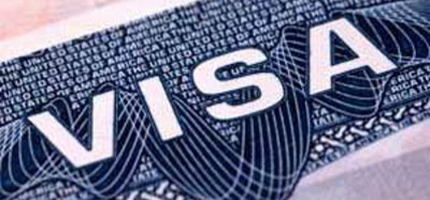 Govt approves new visa policy to attract foreigners, boost trade
Seeking to promote medical tourism and attract more business visitors, the Union cabinet on Wednesday expanded the scope of e-tourist visa to include purposes such as short-term medical treatment, business trips and conferences. With the enlarged scope, the e-tourist visa will be rechristened the e-visa and shall allow the holder dual entries for tourism and business purposes and three for medical treatment.

As per the Cabinet decision cleared by the Modi government, the e-visa scheme will be extended to 8 more countries, taking the total number of nations that enjoy the facility to 158.
What People Say About Us
PATA and Creative Travel fam trip to Bhutan

In April 2016 a group of PATA members visited Bhutan. Astrid Margrethe Søvik, PATA board member, in charge of arranging the study tour, reports:

After more than one year of planning, we could finally enter the flight and start this journey to Bhutan, the country where Gross National Happiness is more important than gross national product...

We travelled through Istanbul to Kathmandu with Turkish Airlines, connecting with Druk Air, the national airline of Bhutan, to Paro.

The flight to Paro is one of the most spectacular in entire Himalayas. Flying along the Himalayan range from Kathmandu, the journey offers fascinating views and an exciting descent into the Kingdom. Bhutan's first gift to us as we disembarked the aircraft was cool, clean fresh mountain air.
Festival News
India's first underwater festival took place in Pune
Believe it or not, Pune hosted India's first-ever 'underwater festival.'
News From The Jungle
Tiger count up in Sunderbans, latest survey puts total at over 85
The number of big cats in the Indian Sunderbans is healthy and rising. A recent camera-trap exercise has spotted at least 9 more tigers over last year's figures in the entire mangroves, including the tiger reserve area and the South 24-Parganas forest division.
The Globe Skimmer & Jacobin Cuckoo Migration
This is the largest insect migration in the world, yet we know for a fact that there are not many who have heard about it.
Destination News
5 interesting facts about the Bahai Lotus Temple in Delhi that you must know!
The Lotus Temple also known as the Bahai House of Worship or Bahai Mashriqul-Adhkar Temple is one of the best architectural marvels in the county in modern times.
Mumbai's magnificent Royal Opera House reopens to a spectacular opera performance
When it was inaugurated in 1911 by King George V, the Royal Opera House opened in a different city. It was a city where the well-heeled descended from horse-drawn carriages onto cobbled streets to watch live performances in baroque settings.
New UNESCO Sites the Latest in India Travel
India has been a bucket-list destination for travelers worldwide since recreational travel first began.
Hotel News
The Fern opens its new hotel in Mumbai
The Fern Hotels & Resorts announced the opening of The Fern Goregaon, an upscale business hotel which will be the closest hotel to the Bombay Exhibition & Convention Centre (Nesco).
The Oberoi's first destination spa & resort comes to Chandigarh
Love those luxurious tented safari camps in Ranthambore? Adore that vast, creamy architecture in Udaipur that just oozes romance? The Oberoi Group has transported the best elements of its uber-luxe 'Vilas' properties to the very tip of the 8,000-acre, protected Siswan Forest Range near Chandigarh, creating Sukhvilas, its first destination spa and resort.
Silver Heritage Nepal soft opening in February 2017
Silver Heritage Group, which operates casinos in Vietnam and Nepal, has announced that it is planning a soft opening of its new hotel in Nepal in February 2017, according to a filing on the Australian Securities Exchange.
Soaltee to open 4-Star Hotel in Nepalgunj
The Soaltee Crowne Plaza is expanding its portfolio with a four-star property in Nepalgunj, its first hotel outside Kathmandu where it has completed a half-century of operations.
Aviation News
Air India's San Francisco flight over Pacific route from October 16
Air India has become the first Indian airline to fly around the world when it cruises over the pacific route with the launch of its direct services to San Francisco from October 16.
THAI Smile Airways to introduce new flights to four cities of India
THAI Smile Airways to introduce new flights to four cities of India
Air India launches flights between Chennai and Coimbatore
Air India launched flights between Chennai and Coimbatore by extending a Delhi-Chennai service. AI 429 will take off from Delhi at 9.45am daily and reach Chennai at 12.40pm.
Creative in the Press
Rajeev Kohli re-elected SITE President for the Second term
Rajeev Kohli, Joint Managing Director, Creative Travel will lead the Site family into 2017 once again after a successful 2016 as the Global President of the association. He is the first Asian to lead the Society for Incentive Travel Excellence (SITE) as its Global President.
Members Of
Connect with Us
Contact Us
Creative Plaza, Nanakpura, Moti Bagh, New Delhi 110021. India.
Tel:

24679192, 26872257-58-59, 26114281
Fax:

+91-11-26885886 / 26889764
USA Fax:

+1-646-349-1614
Europe Fax:

+44-20-7681-1242
This is a formatted HTML email. If you receive it in a unreadable / garbled form, please let us know. To keep the message size low, some images are linked to the internet and would show only when you are on-line. If you would like to be removed from this mailing, please follow instructions at the bottom. This mailing is going out to individuals we have met over the years or to people whose names have been obtained from various lists provided to us by various trade shows. We do not mean to be intrusive to anyone.