The award winning newsletter from Creative Travel / September 2017
Dear Industry Colleagues
Welcome to another edition of award winning 'Creatively Yours'.

The traditional start of the inbound season is upon us. Arrival figures are already increasing day by day and we hope the coming season meets all our expectations. Last year was weak for most of the Indian inbound tourism industry. Our segment has been under stress and we're truly hoping for a better year ahead.

The collective Indian tourism industry is still lobbying for some relief on the application of the new GST system. The rules are still very confusing and the administration has admitted flaws in its applicability. Yet, we seem to be stuck in a never-ending cycle of requests for relief not being addressed. Nevertheless, we shall trudge along being the resilient industry we are.
This newsletter has a report on an exciting new product – the Alila Fort Bishangarh. We are bringing back our segment "Personally Experienced. Hope you enjoy it.

You shall see some new and exciting initiatives in the next season from Team Creative. New experiential inclusions, new circuits, new concepts... We take pride in our ability to make a trip to the Indian sub-continent something very different.
Take care,
Have a Creative Day!

Rajeev Kohli


Joint Managing Director
What People Say About Us
Amazing Trip to India

My motive is to thank all the attention received by the company that has assisted us in our visit to India. We were amazed by the services they provided, everything was handled with a lot of professionalism, from the guys who handled the airport transfer, train station, the way we were received. The guides from both New Delhi and Agra were wonderful, they made us feel and live the place, as well as all the information received, there are no words to thank them for such good attention. The agency that was the coordinator of all our movement, from arrival to departure, are worthy of our gratitude, they took care of us at all times, that made us enjoy our walk through that country.

I also thank Eurotur for working with a receptive agency in a country so different from ours that I did not fail at all. And also thank you for your predisposition to achieve everything in such a short time, the truth was a destination that being so different from us we did not know how to handle it, there are always those little things, but you made it possible to make that stay a wonderful experience. Thank you so much for everything.

- Mirta, Argentina
Where You Can Find Us Next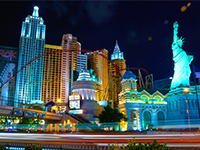 10th - 12th October 2017
IMEX America, Las Vegas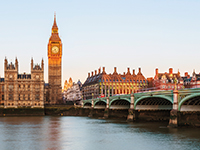 6th – 8th November 2017
WTM, London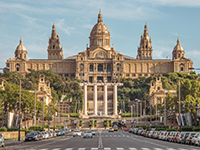 28th – 30th November 2017
IBTM World Barcelona

The New Creative Space
Creative Travel Moves to its New Home
After 4 years of construction, meticulous planning, we are delighted to have moved to our new corporate headquarters.

Our new home is much larger, much brighter and keeps the needs of a modern workforce in mind. The use of natural light and green walls has been an important element of the design. It is a greener smarter building with many elements of recycling and waste management in place. Spread over 45,000 sq.ft, the building has been designed to encourage creativity. With 10 meeting areas, discussions zones, an amphitheatre for presentations, larger cafeteria and relaxation zone, we have tried to create an environment that helps our team be more productive and more importantly happy.

We like to call it a "Thoughtful Building" - A working environment designed with the occupier in mind. To make their day here a pleasant one. How thoughtful.
Imagination - Built on principles of bringing nature inside, everyone has access to green views and natural light.
Efficiency - Layout, Planning and Orientation. The cornerstones to make everything that much more efficient.
Environment - Recycling & Reusing all the waste water; Solar Energy; Insulation to save air-conditioning; 100% energy loving lighting. Taking care of Nature.
Catalyst - Inspiring and thought-provoking design. Spaces to ideate in. A sanctuary for creative minds.
Our New Address is –
Creative Travel Pvt. Ltd.
Creative Plaza
283 Udyog Vihar Phase 2
Gurugram, Haryana 122016.
India
T: +91 124 4567777

See more on the move at https://www.facebook.com/CreativeTravelIndia/
Unique Experiences
Paradise Found
Playing Robinson Crusoe in Maldives
If brochures and blogs are anything to go by, then the low-lying coral islands of Maldives in the Indian Ocean are nothing short of paradise. On a map, the country looks like someone took a pinch of palm fringed islands and sprinkled them in the emerald waters.
Festival News
Navratri (21st – 29th Sep 2017)
Navratri also spelled Navaratri or Navarathri, is a multi-day Hindu festival celebrated in the Autumn every year. It is observed in the honor of the divine Goddess, Devi Durga. The festival is celebrated in the bright half of the Hindu calendar month Ashvin, which typically falls in the Gregorian months of September and October.
Dusshera (30th September)
Dusshera, also known as Vijayadashmi, marks the end of Navratri. Dussehra celebrates the Hindu god Rama's victory over Ravana and the triumph of good over evil. During this festival, Ramleela is organized to enact the tale of the Hindu epic Ramayana. This includes plays, music and recitations and is held over a period of 10 days, starting from Navratri.
Diwali (19th October)
Colourful Diwali also known as the "festival of lights", is an ancient Hindu festival which spiritually signifies the return of Lord Ram, after his fourteen-year exile.