Dear

Industry Colleagues
Welcome to another edition of award winning 'Creatively Yours'.

The traditional start of the inbound season is upon us. Arrival figures are already increasing day by day and we hope the coming season meets all our expectations. Last year was weak for most of the Indian inbound tourism industry. Our segment has been under stress and we're truly hoping for a better year ahead.

Industry consultations for the new GST Taxation system are starting and we in our industry are lobbying hard for an equitable and growth oriented rate for tourism. The Ministry of Culture has unilaterally issued a new policy that would completely change the rules how guides can get licensed and deeply affect the way we do business. This came as a shocker to all and there will be a move to take legal recourse.


On a side note, this month we hope to hear the outcome of our nomination for the three World Travel Awards. We are keeping our fingers crossed.

You shall see some new and exciting initiatives in the next season from Team Creative. New experiential inclusions, new circuits, new concepts... We take pride in our ability to make a trip to the Indian sub-continent something very different.
Take care,
Rajeev Kohli
Joint Managing Director
Where You Can Find Us Next



Creative News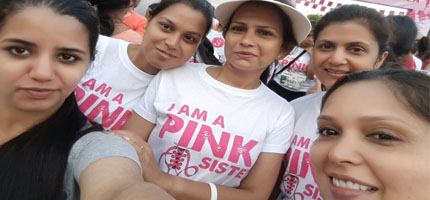 Creative Travel participates at Pinkathon for a second year in a row

For the second year in a row, a team of ladies from Creative attended the Pinkathon in Delhi, a 10km marathon aimed solely at women, who share a belief that a healthy family, a healthy nation and a healthy world begins with empowered women. The philosophy behind it is that the first step in empowerment is taking control of their own health, respecting themselves and understanding and celebrating the value that brings to the family and society.
What People Say About Us
Our experience in India was absolutely great, thanks to the people who work with the agency. We felt very safe and they took care of us throughout. The chauffeur and vehicle services were Impeccable! We admire the job of drivers in each city, their courtesy, kindness and conviction. Each local guide spoke excellent language. We feel, each one of them worked with passion and love for us. We are grateful to their services. We got to visit some fantastic places but what stands out for us was the attention of guide and their smiling faces throughout and the solution to all our requirements., Aarti ceremony on Ghats was beautiful & incredible I would like to thank each and every moment of this unforgettable tour which ensued dreaming of visiting India again.
Regards,
Mr. Marcos Bordon
Aerotour
Festival News
Diwali – 30th October 2016
Colourful Diwali also known as the "festival of lights", is an ancient Hindu festival which spiritually signifies the return of Lord Ram, after his fourteen-year exile.
News From The Jungle
Chilika Lake
One of the least visited of India's varied biospheres Chilika lake has an abundance of wildlife diversity and offers a very unique wilderness experience as compared to the tiger safaris that most tourist experience. It is a birders paradise and a must visit on every birders visiting India.
Tadoba Andhari, Pench Tiger Reserves open doors for tourists
The Tadoba Andhari Tiger Reserve and Pench Tiger Reserve have opened doors for the monsoon season, stated a release.
Destination News
On a quest to make fort Kochi 'differently-abled tourist-friendly spot'

If things go as per plan, Fort Kochi will become Kerala's first 'differently-abled tourist-friendly spot', a step which would attract foreign and domestic tourists into the region in large numbers.
Tourism with a twist: Taste a prison for a price

The first-of-a-kind trend fast catching on in Telangana

You need not break a law and get caught by police to taste a life of a prisoner for a day in this prison in India.
The Pratapeshwar Temple at Khajuraho set to open for tourism
One of the most mysterious properties of Khajuraho — Pratapeshwar Temple — will soon be opened for tourism.
Hotel News
India

Taj group of hotels unveils Tajness, an experience seeking inspiration from Indian heritage
Taj Hotels Resorts and Palaces unveils Tajness, a living concept aiming to provide an unforgettable experience of India's age-old traditions, blended with influences from local cultures.
Marriott International Announces the Opening of Fairfield by Marriott, Lucknow
Marriott International Inc. (NASDAQ:MAR) announced the opening of its brand new hotel in the city –Fairfield by Marriott, Lucknow.
Sri Lanka

New beachfront hotel and club 'KK Beach' opening Sri Lanka - Dec 2016
The latest addition to interior designer George Cooper's Kahanda Kanda boutique hotel offering which also includes the recently opened KK by George cult boutique in Galle.
Kahanda Kanda – A designer's idyll situated on a working tea plantation & the country's original and most authentic boutique hotel
Kahanda Kanda is one of Sri Lanka's most beautifully designed boutique hotels set amidst palm fringed jungle and tea plantations on the North East shore of Lake Koggola near Galle.
Maldives

Kandima Maldives to open in December 2016
Pulse Hotels & Resorts, founded last year, will be opening its first property come December in the Maldives.
Baglioni Resort Maldives opening in 2017
In 2017, Italian hotel chain Baglioni Hotels launches their first Maldives resort, Baglioni Resort Maldives, located on the unspoiled private island of Maagu in the Dhaalu Atoll and only a 40-minute hop by seaplane from the capital, Malé.
Aviation News
Air India successfully introduces Ahmedabad to Newark via London flight
Air India commenced the first ever flight between Ahmedabad to Newark via London a few weeks back.
Green signal for international status to Agra airport
A week after Uttar Pradesh government petitioned the Ministry of defence and pushed for in international airport at Jewar, Great Noida, a team of officials from the ministry arrived in Lucknow on Saturday and green-signalled expansion of the Air Force airport at Agra, and for it to be developed as an international airport.
Now Air India planning direct flight to Singapore from Chandigarh
After Sharjah, Air India is eying Singapore for a direct international flight from Chandigarh. "I am happy to announce that our parent company is planning to start more international flights from Chandigarh.
Chandigarh Airport set to go solar with ReNew Power
ReNew Power Ventures Private Limited, India's leading renewable energy company, recently announced that it has signed a Power Purchase agreement (PPA) with the Chandigarh International Airport (CHIAL) for solar installations.
Recipe of the Month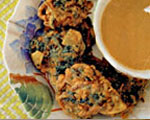 Curd Toast
Connect with Us
Contact Us
Creative Plaza, Nanakpura, Moti Bagh, New Delhi 110021. India.
Tel:

24679192, 26872257-58-59, 26114281
Fax:

+91-11-26885886 / 26889764
USA Fax:

+1-646-349-1614
Europe Fax:

+44-20-7681-1242
This is a formatted HTML email. If you receive it in a unreadable / garbled form, please let us know. To keep the message size low, some images are linked to the internet and would show only when you are on-line. If you would like to be removed from this mailing, please follow instructions at the bottom. This mailing is going out to individuals we have met over the years or to people whose names have been obtained from various lists provided to us by various trade shows. We do not mean to be intrusive to anyone.