The award winning newsletter from Creative Travel / June 2017
Dear Industry Colleagues
For twelve years, "Creatively Yours" has been going out to over 30,000 travel industry professionals around the world with the objective to keep you informed of the happenings in the world of Incredible India and its neighbours.

June has been a fabulously proud month for Team Creative. On June 4th at a glittering award ceremony in Shanghai, we were honoured by the global travel industry with 3 World Travel Awards – 2017 India's Leading Destination Management Company; 2017 India's Leading Luxury Travel Agency and 2017 India's Leading Experiential Holiday Company for JungleSutra Wildlife Journeys.

We are very proud of the men and women who work for us who have one simple goal – to showcase the best of the Indian sub-continent to guests from all over the world.Thank you for everyone who supported us. We are humbled and honoured…

You can read more about these below.

On a more sombre note, the Government has announced the new rates for the GST system to be introduced from July 1. This has come as a blow to the tourism industry. Hotels and restaurants have been placed in the highest tax bracket of 28%. This will impact prices across the country. More on this below.

Read this and much more in this edition of Creatively Yours.

Take care,
Have a Creative Day!
Rajeev Kohli


Joint Managing Director
What People Say About Us
Excellent Support and Service from Travel Nation

In March 2017, I belatedly decided to travel to India for a holiday with my son. I had lived for a while in India some forty years ago as a research student and planned to visit old haunts and people I had known. Travel Nation provided a wonderful tailor made service, responding to all my requirements by arranging a complex itinerary to include international and internal flights, an overnight sleeper, driver and guide and excellent hotels. Credit must also go to Creative Travel in India who undertook to deliver arrangements made and overseen by Travel Nation. We enjoyed hassle-free visits to palaces and forts in Rajasthan, sightings of a leopard and two tigers on safari in Ranthambore, and a nostalgic return to the ancient pilgrimage centre of Ujjain. Graham Baker ensured that everything went as planned and was immediately available by telephone when I needed him to sort out a minor hitch with flight arrangements. A Big Thankyou to Travel Nation for excellent support and personal service.

- Peter Bennett / UK



Where You Can Find Us Next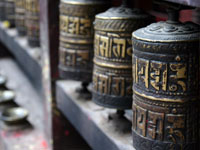 June 26-29
5th Annual Host Global Forum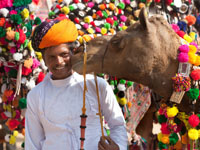 September 10-14
PURE, Marrakech

Creative Travel is proud to share some special news
On June 4th, at a red-carpet Gala Ceremony at the World Travel Awards Asia & Australasia 2017 Gala Ceremony at the Grand Kempinski Hotel Shanghai, Creative Travel is proud to have been awarded as "India's Leading Destination Management Company" (our 7th win) and "India's Leading Luxury Travel Agency" (our 4th win) and "India's Leading Experiential Holiday Company" (our 2nd win) for our specialist division JungleSutra Wildlife Journeys.



Government announces GST rates. Hotels hit hard
As reported by us in our earlier editions of Creatively Yours, the Government of India is introducing a nationwide overhaul of its taxation systems. From a system of multiple taxes across the different states, India will now have a unified GST systems where all goods and services will have the same tax for that segment across the country.
Unique Experiences
Hanging out with cliff jumpers in Galle, Sri Lanka
Hair bleached with seawater and the blistering tropical sun, Lakshit stands at the edge of the rampart of the 17th century Galle fort, letting his locks dance to the tune of the wind. It's 8 in the morning but the temperature is stifling enough for there to be only a handful of takers to the spectacle.
Festival News
Eid-ul-Fitr (26th June, 2017)
Eid, popularly known as Eid-ul-Fitr, is a festival observed by the Muslim community to celebrate the conclusion of the month of fasting.